What are the benefits of joining RSNCA?
Ranch Sorting is one of the only sports in the Equine World where everyone in the family can compete… and together. It gives everyone the opportunity to compete, win and get the recognition and rewards that in most equine sports are only for the very top competitors.
Competitor Applications are Free for New Competitors first points year!
Ranch sorting is a timed event, not a judged event. You are rated in a 9 point rating system that is based on statistical performance and not opinion.
Nationally accepted rules established to govern the sport.
Points are kept on a local and National Level and RSNCA competitors have the opportunity to compete at the Australian National Finals held annually. Competitors also have the opportunity to qualify and ride at the CINCH RSNC World Finals in Fort Worth Texas, USA!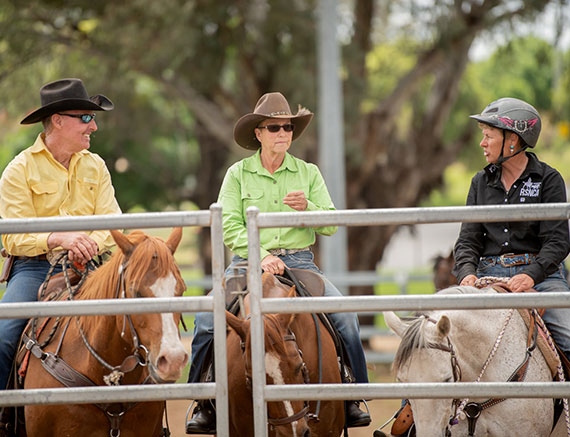 Photo by: TC Nguyen